Enhancing human capital and organizational performance
Interwork is a consulting company, providing high quality services in the field of recruitment, human resource development and continuous organizational strengthening. Founded in 1997 Interwork represents more than a decade of high level experiences in human capital development in close collaboration with its clients.
Interwork offers a broad scale of professional services, matching national and international standards of quality and ethic performance in relation to the development of professional competences.
To assure our effectiveness and quality level Interwork established well experienced task forces in Latin America, able to implement projects in association with our clients. International projects are always managed by one senior consultant, who acts as main responsible expert towards the client. With our teams we are able to unite capacities providing comprehensive responses to our clients. Additionally we collaborate with HRM experts in the United Kingdom and in Spain in the field of both selection of professionals and the provision of coaching and technical assistance in the composition of expert teams. For the latter task we apply the BELBIN methodology to identify auto-perception profiles, team roles, personality profiles, personal work style and the affinity of candidates for a specific function.
We are able to assist our clients wherever, whenever and in whatever way they need us.
Our mission
Excellence in the recruitment of high level professionals and executive officers, as well as in organizational assistance, applying innovative strategies, which leaves us with highly satisfied clients.
Our vision
To become the most dynamic HR company in Central America, committed to the application of the highest standards of quality and professional ethics in the field of human resource development and organizational strengthening.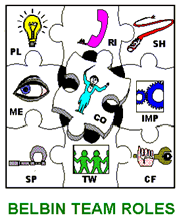 www.belbin.com
Our services:
PO Box VF-43
Managua, Nicaragua.
Email: info@inter-work.net,
Telfax. (505) 2279-8750 / 8863-0281